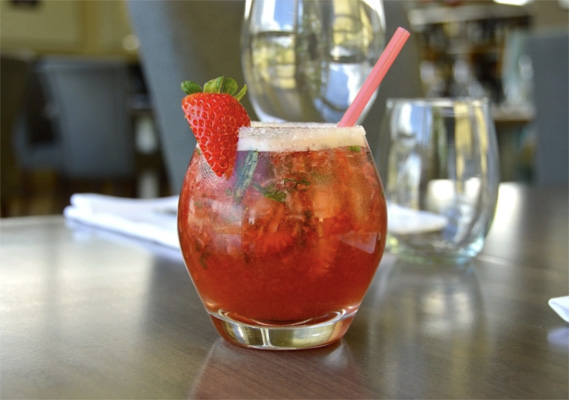 Why is this drink called a Shuggie? Your guess is as good as ours, but we're certain you and your guests will love this rum-based cocktail infused with rhubarb, ginger, lime and Thai basil flavours.
INGREDIENTS
3 strawberries
6 small/medium basil leaves
1 1/2 oz Gosling's dark rum
1/2 oz Canton ginger liqueur
1/4 oz lime juice
3 oz rhubarb syrup
soda
INSTRUCTIONS
In a martini shaker, add strawberries and basil and muddle.
Add ice, rum, ginger liqueur, lime juice and rhubarb syrup. Shake and strain into glass with ice and top with soda.
Garnish with fresh lime wedge and strawberry.
Yields: 1 serving
---
Original article by: Food Network Canada
From: www.foodnetwork.ca/recipe/shuggie/