NEW Hard Seltzers! Light, clean and refreshing.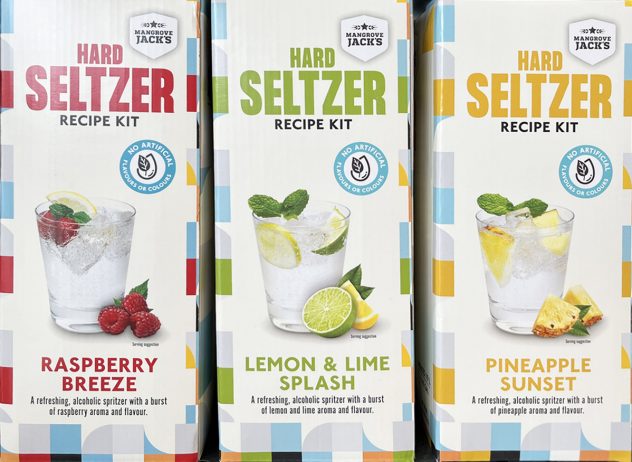 Our Hard Seltzer has a subtle fruit flavor for a clean, refreshing taste that won't fill you up. What's more, it's naturally low-carb and low-sugar. It's flavored with natural fruit flavor, and contains no preservatives.
Enjoy our crystal clear, effervescent Hard Seltzer on its own, or paired with party snacks. Available in Lime, Raspberry or Mango. More flavors coming soon! Approximately 5% alcohol. Each batch produces 20L.
Just visit us to start the process. Come back in a few weeks to bottle your Seltzer. Take it home and enjoy!
For more information email us, fill out an info request or call 905-339-1603