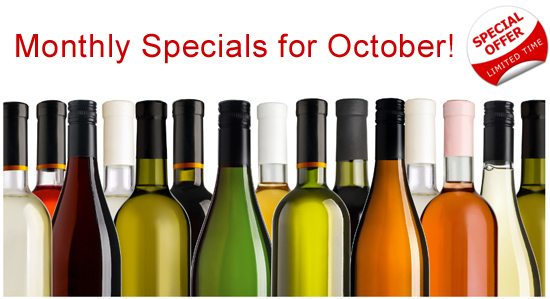 Our October special features the launch of 2 all-new Winexpert Classic 4-week wines. As the name implies they are smooth and easy drinking. Ready to bottle in 4 to 5 weeks, ready to drink 2 to 4 weeks after bottling. Deliciously Smooth!
SMOOTH RED
Fruit-forward, rich, juicy dark berries
Medium body, off gry
12.5% alc/vol
SMOOTH WHITE
Fruit-forward, juicy pear and melon
Medium body, off dry
11.5% alc/vol
Please email us to reserve yours.
Effective from October 1st to October 31st.
Cheers!
Nicole and Denis