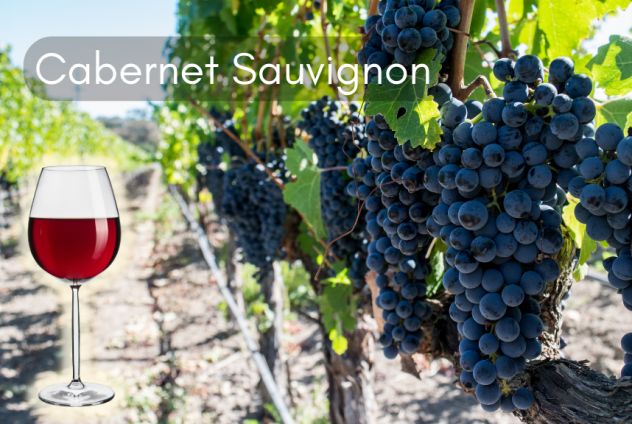 Cabernet Sauvignon is a popular red wine grape variety that is believed to have originated in the Bordeaux region of France. The grape is a cross between Cabernet Franc and Sauvignon Blanc, and it is now widely grown in many wine-producing regions around the world.
Cabernet Sauvignon is known for its bold and full-bodied characteristics, with high tannins and acidity. It is often aged in oak barrels, which can add flavors of vanilla, spice, and toast. The grape also has a distinctive aroma profile, with notes of black currant, black cherry, and sometimes green pepper or tobacco.
Food pairing suggestions for Cabernet Sauvignon include red meats such as beef or lamb, as well as hearty stews and strong cheeses. The wine's tannins and acidity can help cut through the richness of these dishes, while its bold flavor profile can complement and enhance their flavors. Cabernet Sauvignon can also pair well with dark chocolate or other desserts that are not too sweet.